14 november 2014
Think informally - act effectively!
Students of the Kazakh-American University and the Almaty College of Communication become parties to an informal conference ZhasCamp'14. "Unconference" was devoted to the issues of youth policy and activity. In late October 2014, the event attracted more than 500 students from all over Kazakhstan at the University of Suleyman Demirel in Almaty. Students of KAU took actively participation in panel discussions and workshops held at the event.
ZhasCamp is a sort of "place", where are the young people and members of the authorities. Unconference for the fifth year in Almaty gathers youth from all over Kazakhstan, to share new ideas and projects. This year, young people studied at ZhasCamp how to do business and deal with social problems. Especially for this organizers and Youth Information Service of Kazakhstan identified 4 discussion platforms: business, community initiatives, the Internet and new media, art, as well as they invited guests from Kyrgyzstan, Russia, Germany, Ukraine, and local experts.
Within two days of our students attend trainings of invited guests, and took an active part in different contests. A 1st year student of KAU Seitkaziev Erlan won the prize from BEELINE, after participating in the survey related to the lives of young people in social networks.
Our students also visited the discussion, which was called "Political Science vs youth: Why we call you" Molotov cocktail ". The students asked them questions, expressed their dissatisfaction on the parts of the book, which seemed to them not quite right or correct.
In addition to training, the organizers took care of the entertainment part of ZhasCamp: they organized a dance training "Zumba", the teacher of this training was Raushan Sarbalinova, as well as the students themselves showed their talent in the breaks between lectures. The event ended with a help of a sweet treat from the organizers - with a big cake.
Participation in informal conference ZhasCamp'14 was a vast experience that our students are able to get. In addition to new acquaintances, they also got a huge store of knowledge in the field of politics and business.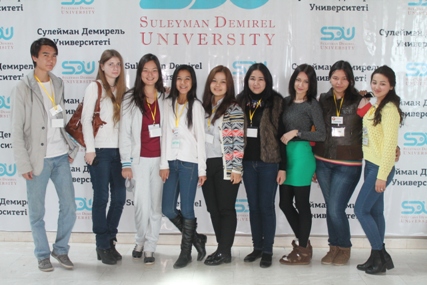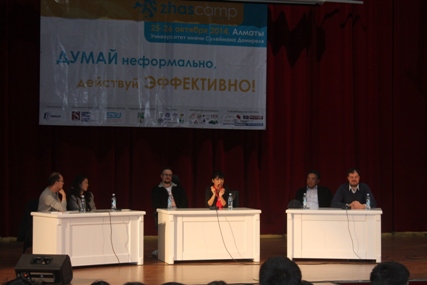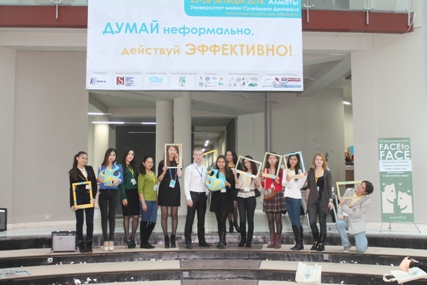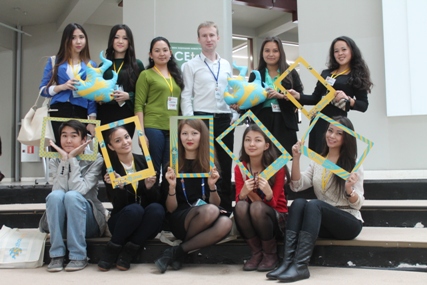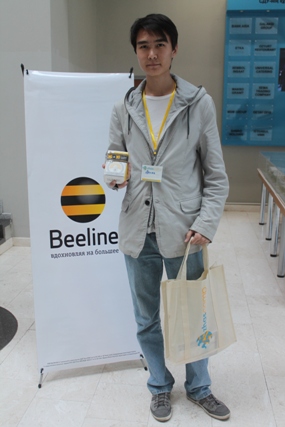 Последние новости
19.02.21
Prevention of juvenile delinquency
23.08.17
Nothing in our lives isn't so cheap and isn't appreciated as expensively as knowledge and qualification. When we choose our professions, we create a method and a way of life.
22.12.15
November we went with a group to the theater M.Auezov. The performance was called "The evening in the "Empire", it was very interesting and exciting. Actors of the theater played ski...