23 august 2017
There is such profession – a communications operator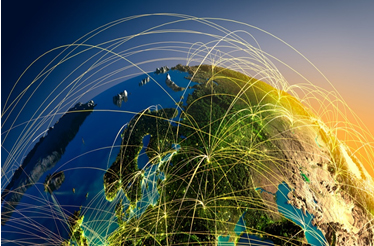 Nothing in our lives isn't so cheap and isn't appreciated as expensively as knowledge and qualification. When we choose our professions, we create a method and a way of life.
So what to choose, where to go, what to expect in the future?
Firstly, Almaty college of communication is one of the oldest Institution in Almaty and is going to celebrate its 87th anniversary. Secondly, the material and technical base, where students can practice to join the specific aspects of their future profession. There is also highly qualified staff in this specialty. The training is carried out on modern equipment.
Radio Engineering Services is now required on any medium or large enterprise. Many college graduates go to work in the rapidly developing field of mobile communication, where no experts versed in electronic equipment. Specialists of these qualifications can not worry about the loss of relevance of their knowledge and skills.
Maintenance of modern equipment, its diagnosis is not possible without the knowledge and communication skills system. So qualification of communications technician becomes particularly relevant, that should perfectly know not only the theory of their work, but also be a great practitioner.
Today telecommunication and communication are one of the most developing and profitable branches therefore in labor market there is always demand for communications engineers. Graduates of the specialty successfully work in JSC "Kazakhtelecom" RTD "Almatytelecom", JSC "AZhK" association "Long-distance communication" and many others.
Последние новости
19.02.21
Prevention of juvenile delinquency
22.12.15
November we went with a group to the theater M.Auezov. The performance was called "The evening in the "Empire", it was very interesting and exciting. Actors of the theater played ski...
14.05.15
This year «Rotaract club of Almaty» and «Rotaract club of New Territories (Hong Kong)» together with students of KAU held a major charity project in which visited the orphanage...