14 may 2015
«Step by step»
This year «Rotaract club of Almaty» and «Rotaract club of New Territories (Hong Kong)» together with students of KAU held a major charity project in which visited the orphanage "The Ark Village", located in the city of Talgar and gave to children shoes for present.
Father Guido is the main caregiver in the home. It teaches children to know how to maintain order, teach them to wash the dishes, pouring tea, to clear the table. Finally, the atmosphere in the house is very favorable: the children attend school lessons, dancing and doing sports, fun events.
The meeting with the orphans was held very friendly. First, before the children were the guests of «Rotaract club of New Territories» (Hong Kong). Together, they sang and danced to Chinese motifs. Then the children showed big dance number, which involved absolutely all pupils.
After intensive dance project participants have started giving gifts. This year, the main gift for the children's home "The Ark Village" - became the shoes (sneakers, shoes, ballet flats), acquired by students and members of the club Rotaract. Also, the children were handed over to the things collected by students and KAU game at KAU. Children, in turn, also made gifts for the guests and presented them with souvenirs in the form of a calendar with your photos.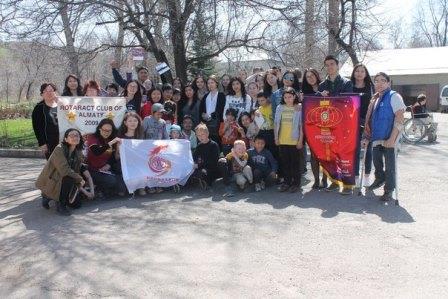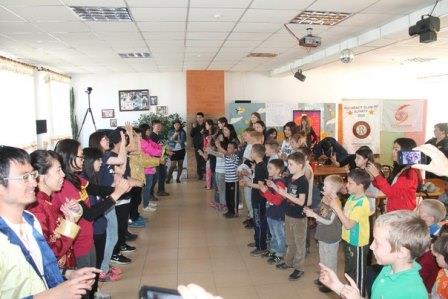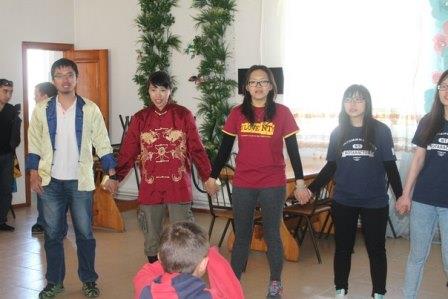 Последние новости
19.02.21
Prevention of juvenile delinquency
23.08.17
Nothing in our lives isn't so cheap and isn't appreciated as expensively as knowledge and qualification. When we choose our professions, we create a method and a way of life.
22.12.15
November we went with a group to the theater M.Auezov. The performance was called "The evening in the "Empire", it was very interesting and exciting. Actors of the theater played ski...