14 november 2014
"Autumn graduate job Fair – 2014"
In the framework of assistance in an internship and employment opportunities for students at KAU was held "Autumn Fair 2014 graduates".
The Fair was took place on the 22nd of October, 2014. A total of 16 companies attended the event, such as: JSC "Kaspi bank", LLP "RECCOM", JSC "Alliance Bank", JSC "Bank Center Credit", Kazakh National Agrarian University, "MELOMAN", "MARWIN", McCann Erickson Kazakhstan, Tax committee of Bostandyk district, LLP "CASLAB CRAWFORD", STUDY INN, JSC "KazPost", LLP "Aisad-Tel", NGO "Rotaract Club Of Almaty", Training and Education Center "Macmillan", LLP "Vacancy" and LLP "Publishing House "Sadu" (newspaper "Srochno trebuetsya").
Graduate students of bachelor degree and college at KAU actively participated in the fair, where with great interest asked employers the actual questions about employment and proper resume writing.
Employers conducted a master class on the structure of the companies and their career opportunities in the labor market of the Republic of Kazakhstan.
Also there were presented part-time jobs for students of other courses with the possibility of combining work and education.
Information about the fair is published in the newspaper "Vacancya" and "Srochno trebuetsya".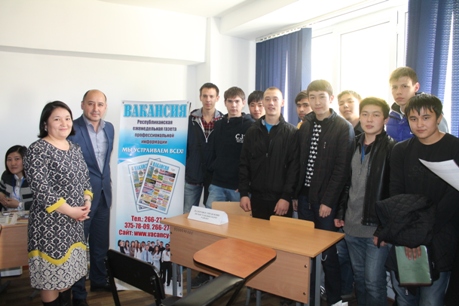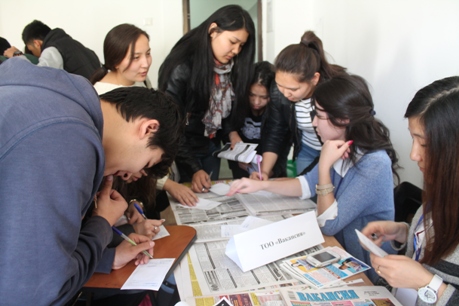 Последние новости
19.02.21
Prevention of juvenile delinquency
23.08.17
Nothing in our lives isn't so cheap and isn't appreciated as expensively as knowledge and qualification. When we choose our professions, we create a method and a way of life.
22.12.15
November we went with a group to the theater M.Auezov. The performance was called "The evening in the "Empire", it was very interesting and exciting. Actors of the theater played ski...